Recliners of Brazil
-Voted Best Recliner Brand by our Customers
Accurato Furniture Store is an authorized Lafer Recliner Dealer for the USA. We carry all models of the regular Lafer Recliners and Lafer Executive Recliners, with many colors in stock in the USA warehouse. Since 2002, our exceptional prices, fanatical customer service and superior product knowledge has made us a source for residential consumers, architects, interior designers, corporate purchasing agents, small business owners and contractors.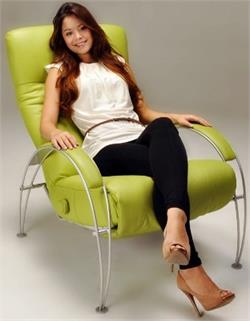 Billie Recliner shown in Mint Green
Fixed Base Lafer Recliner Chairs include:
Swivel Base Lafer Recliner Chairs include:
Gaga Recliner with Silver Base
Taylor Recliner with Wood Base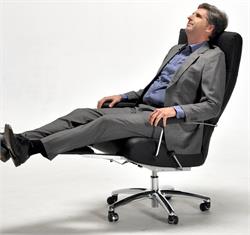 Josh Executive Recliner shown in Black
Rolling Base Lafer Executive Recliner Chairs include: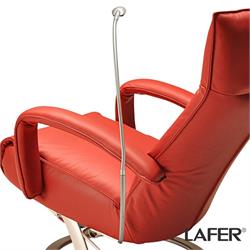 Lafer LED Lamp with Gaga Recliner shown in Orange
Lafer Recliner Chair Accessories include:
Lafer Furniture of Brazil has created high quality furniture, recognized worldwide for its comfort, elegance and ergonomics for over 80 years. Lafer specializes in leather recliners, sofas and home theater seating and produces the best in contemporary furniture design. Strict quality control of Lafer recliners ensures tasteful furniture, made with high quality materials and finishes to last a lifetime. A Lafer recliner is an investment in quality, style and comfort.
Every Lafer recliner and lounge chair features independent backrest, headrest and footrest controls. Recline to a full sleep position. Headrest adjusts for TV watching or for sleep. The fully adaptable adjustment systems of the Lafer modern recliners have been developed over the past 20 years to provide the best experience the comfort of a reclining chair can offer you, whether in an active position, such as talking, reading, watching TV or working with a laptop, or in a position of pure relaxation, rest or sleep. With a Lafer recliner, the whole body remains in the correct position for total relaxation. A true one size fits all recliner, owned by thousands of users worldwide. Lafer Recliners come with top grain leather. Many colors in stock. Call or email for lead time on colors of your choice.
Clients LOVE our fanatical customer service!